Pediatric
---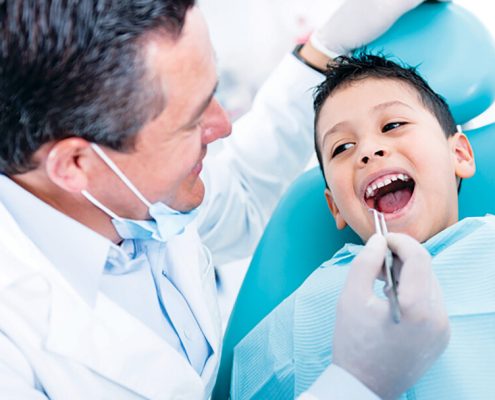 Keep Your Child Smiling with a Good Pediatric Dentist in Reidsville, NC
Finding the right pediatric dentist in Reidsville, NC means everything to taking care of your child's oral health needs. At the office of Paul R. Barrett DDS, we offer a kid-friendly, family environment where you can rest assured that we will take good care of your child's smile.
What Makes Us Different as a Pediatric Dentist in Reidsville
From one-on-one attention to special care for children that have unique needs, we work hard to provide the best pediatric dental care to every child. Our well-experienced staff knows what it takes to work with children, who are oftentimes anxious about their visit. We offer mild sedation with nitrous oxide to support children through more intensive procedures and talk to parents about every step of treatment along the way.
Pediatric Dentistry FAQs
How often should my child visit the dentist?
Bringing children to the dentist for a checkup every six months is the recommendation. This allows us to keep tabs on developing oral health concerns, clean the teeth thoroughly, and work to prevent problems before they actually start.
At what age should a child see the dentist for the first time?
As a general rule, it is a good idea to bring your child in for their first dental appointment around their first birthday or soon after. By the first birthday, most children already have a few teeth, and these new teeth can be prone to decay.
Can I accompany my child during the appointment?
In most cases, yes, you can come back with your child to help keep them comfortable and make sure you are comfortable with everything we do. In rare cases, we may ask a parent to step out for a moment if we feel it will help us get through the treatment process.
Work with a Reidsville Pediatric Dentist for Your Child's Oral Health
The better a child's smile is cared for at a young age, the more likely it will be that they grow up with a healthy smile. Are you looking for a good Reidsville pediatric dentist? Reach out to the office of Paul R. Barrett DDS to schedule an appointment.