Extractions
---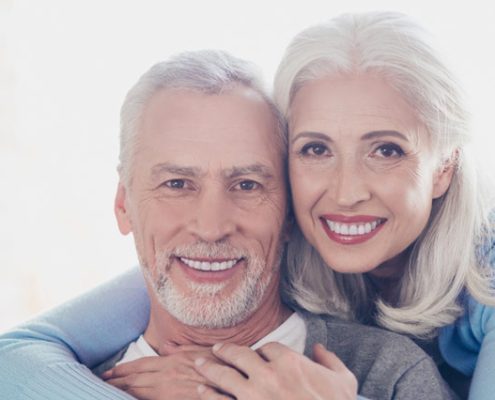 Comfortable Extractions in Reidsville, NC
Getting a tooth pulled can be an intimidating experience. However, working with an experienced dentist makes all the difference. At the office of Dr. Paul R. Barrett DDS, we handle tooth extractions with the utmost care to make sure you have a comfortable experience.
Reasons for Tooth Extractions
While all teeth serve their purpose, and every effort is taken to retain natural teeth, there are situations when a tooth has to be pulled. A tooth may have to be pulled if:
It is decayed to a point that repair is not feasible

The tooth is damaged due to trauma and cannot be repaired

A tooth is crowding other teeth or does not have enough space to properly grow
What to Expect During a Tooth Extraction 
The tooth extraction procedure is relatively straightforward. The dentist will first do a thorough examination, often including x-rays, and then explain how the process will go and what to expect. The general extraction process involves:
The area surrounding the tooth is desensitized using topical and injected anesthetics

Tools are used to extract the tooth from the jaw and all pieces are removed

The area is cleaned and pressure is applied to control bleeding
Tooth extractions can also be surgically performed or require stitches to suture the gums closed if the extraction site is especially large. For example, wisdom teeth are often removed surgically because of their location.
Tooth Extractions FAQs
---
How long does an extraction take to heal?
Usually, the extraction site will start to close up after just a few days. The full healing process can take around a week to 10 days or so, but this is different for every patient.
What are signs of trouble after a tooth extraction?
Most tooth extractions go just fine and patients have no major incidents after the procedure. However, if you experience severe pain, excessive or prolonged bleeding, or severe swelling, it is important to reach out to our office so we can take a closer look.
When should the bleeding stop after a tooth extraction?
There should be a bit of bleeding expected after an extraction. However, bleeding should subside within a few hours. The dentist will instruct you to keep pressure on the extraction site immediately after the procedure by biting down on gauze. This encourages the blood clot to start to form.
Talk to an Experienced Reidsville Dentist About Tooth Extractions
Suspect you have a tooth that needs to be extracted? Reach out to us at the office of Paul R. Barrett DDS to schedule an appointment.