General Dentistry
---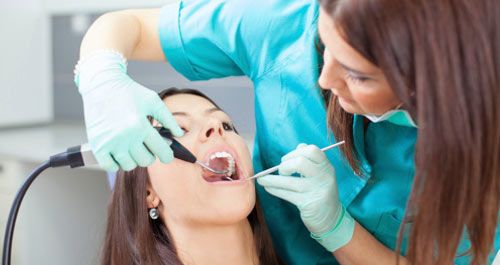 Keep Your Smile Healthy with General Dentistry Care in Reidsville, NC
Looking for a Reidsville, NC general dentist? At the office of Paul R. Barrett DDS, we can handle all of your general dentistry needs, from basic oral health checkups and gum care to fillings and hygiene appointments. We take pride in taking care of our dental patients and helping them ensure they always have a confident smile to share.
General Dentistry Services Available at Our Office in Reidsville, NC
General dentistry covers all the general procedures that are required to keep your smile as healthy as possible. This includes things like:
Routine x-rays and visual exams

Dental hygiene appointments to clean your teeth

Periodontal evaluation and treatment for gum disease

Fillings, cavity treatments, and cavity protection with sealants

Tooth extractions

Teeth whitening procedures
As a general dentistry office, we can handle all of your dental care needs. And, we offer these services in a way that ensures you get a healthy smile but also stay as comfortable as possible while in our office.
General Dentistry FAQs
---
How often should I get a dental checkup?
Patients that do not have any dental problems can usually do fine with a dental checkup and hygiene visit about every six months. Therefore, it is a good idea to schedule your appointments for these important visits in advance.
How long will a tooth filling last?
In the event you have to get a cavity treated and filled, the dentist will discuss the material used and how long it will last. Composite resin, amalgam, and other filling materials can have different life spans. However, most dental fillings can last for many years before they need to be replaced.
Who is a good candidate for teeth whitening?
Teeth whitening is a good option for people with healthy teeth that want stains or discoloration lifted from their smile. The dentist will take extra steps to ensure you are a good candidate before offering the treatment.
Work with a Skilled Reidsville Dentist for Optimal Oral Health
Your oral health is an important aspect of taking care of your overall self. Having a good general dentistry office in Reidsville means you have an important person on your team to keep your smile healthy. Reach out to the office of Paul R. Barrett DDS to schedule your general dentistry appointment today.