Dentures
---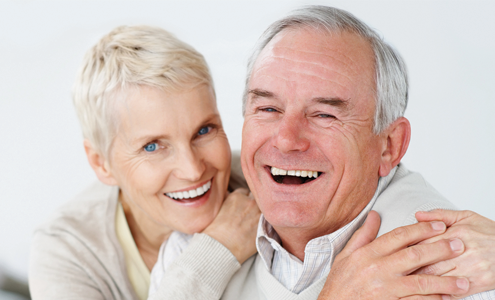 Dental issues can be handled in a variety of ways. So knowing your options will go far in helping you make an educated decision about which dental option is best for your particular issue. In some cases, that might include getting dentures. But what are dentures and how do they work? Your dentist in Reidsville, NC will be able to go over all your dental options with you, including the possibility of getting dentures.
What Are Dentures?
Dentures, sometimes referred to as false teeth, are prosthetic devices that are designed to replace your missing teeth. Dentures are supported by the hard and soft surrounding tissue of your mouth. So dentures are basically removable teeth.
Dentures are usually made of acrylic, metal, or nylon and they can be used in place of one tooth, several teeth, or to replace all your teeth. You simply insert your dentures over your gums.
There are several different types of dentures from which you can choose.
What Are the Different Types of Dentures?
The two main types of dentures are full dentures and partial dentures. Additionally, full dentures come in two different types.
Conventional Full Dentures
Conventional full dentures are used when all your teeth are removed. The dentist will give your gum tissues time to heal, then the dentures are placed. It could take a few months for your gums to heal; therefore, you will be without teeth during this time.
Immediate Full Dentures
With immediate full dentures in Reidsville, NC, your dentist will take measurements and have your dentures fitted prior to removing your teeth. In this case, once your teeth are removed, your dentures are placed in your mouth immediately. When you opt for immediate full dentures, you won't have any time spent without teeth. However, it will require a follow-up visit at which time your dentist will readjust your dentures. This is required because your jawbone will slightly change shape as your mouth begins to heal. So at this point, your dentist will need to tighten your dentures once your jawbone has healed.
Partial Dentures
Partials are another option from which you can choose when you don't need all your teeth removed. Partial dentures are like having a bridge except they are not permanent.
Do You Need a Dentist in Reidsville, NC?
If you need a dentist in Reidsville, NC, please Contact Paul R. Barrett DDS, PA today. We pride ourselves on having a welcoming, comfortable environment and a friendly staff and we would love to have you as part of our dental family.